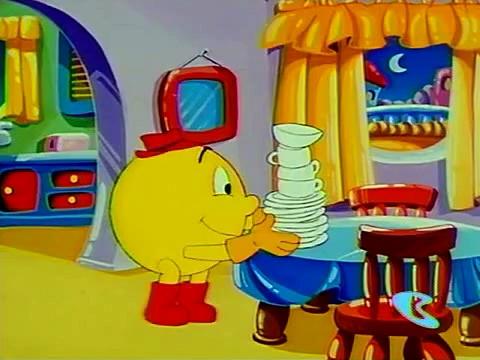 Trick-or-Chomp is the 8th episode of the Pac-Man animated television series. It was paired with the episode Pacula.
Plot
The Pac-Family goes trick or treating on Halloween night until the ghosts come along and spice things up.
Quotes
Trivia
At one point the Ghost Monsters say "High ho, high ho, it's off to chomp we go." This is a reference to the song "High Ho" from the Walt Disney animated classic Snow White and the Seven Dwarfs.
Sour Puss falls off a cliff the same way how Wile E. Coyote from Looney Tunes falls off a cliff.
Ad blocker interference detected!
Wikia is a free-to-use site that makes money from advertising. We have a modified experience for viewers using ad blockers

Wikia is not accessible if you've made further modifications. Remove the custom ad blocker rule(s) and the page will load as expected.