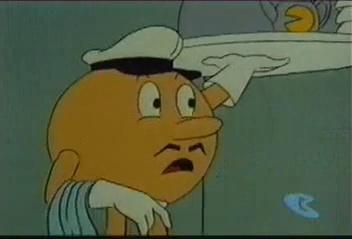 Plot
Pac-Man & Ms. Pac-Man go on a crouse ship for there wedding anniversary. Morris who was to watch over Pac-Baby & the pets but he loses them when they crawl into a basket to be on the ship. The ghosts were on the ship too & wile Pac-Man takes a swim in the ships pool the ghosts try to hurt him but they fail. Later Pac-Man finds Pac-Baby & the pets at the captain's station & puts them in a room to keep them out of trouble. Wile Mr. & Ms. Pac-Man were celibrating their anniversary the ghosts form into a cake to trick them. They chase the Pac-Family till they find some power pellets & chomp the ghosts.
Ad blocker interference detected!
Wikia is a free-to-use site that makes money from advertising. We have a modified experience for viewers using ad blockers

Wikia is not accessible if you've made further modifications. Remove the custom ad blocker rule(s) and the page will load as expected.