Peter Cullen voiced Sour Puss in the original series. He is best known as the voice of Optimus Prime in The Transformers. Peter worked with fellow voice actor Frank Welker, not just in this series, but others as well as The Transformers, and Mighty Man and Yukk as the titular characters. Peter also did play as the voice of Eeyore the Donkey in Disney's Winnie the Pooh.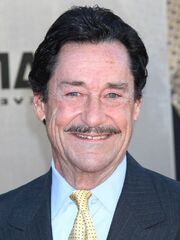 Ad blocker interference detected!
Wikia is a free-to-use site that makes money from advertising. We have a modified experience for viewers using ad blockers

Wikia is not accessible if you've made further modifications. Remove the custom ad blocker rule(s) and the page will load as expected.