Pac-Pc is a port of the Original Arcade Game for DOS Operating Systems.It is also compatible with Modern Day Operating Systems.It was developed by JROK.com.It can be downloaded for free at Download Central.
Sequel
A Sequel was made a year later,known as Pac-Pc 2.Nothing had changed,except the Game featured a Big maze that scrolled up and down when moving,and there was an option to move faster when moving in the maze,and to use 4 or 5 Lives if wanted.It can be downloaded here at
JROK.com
.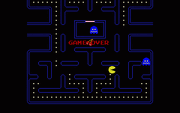 Ms. Pac-Pc
A year after Pac-Pc 2 was released,JROK developed a rendition for Ms. Pac-Man.It had maze scrolling like Pac-Pc 2 did,along with other features from Pac-Pc 2,and the Mazes would occasionally change one of 4 Different Shapes.It can be downloaded at JROK.com as well.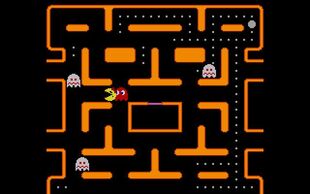 Ad blocker interference detected!
Wikia is a free-to-use site that makes money from advertising. We have a modified experience for viewers using ad blockers

Wikia is not accessible if you've made further modifications. Remove the custom ad blocker rule(s) and the page will load as expected.